Panel Mount 1/8" / 3.5mm Mono Connector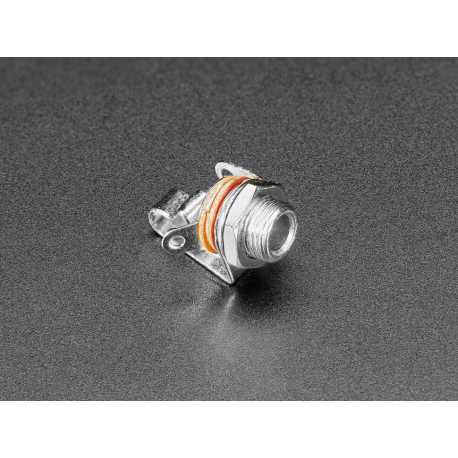 Panel Mount 1/8" / 3.5mm Mono Connector
ADA 4361
data-lang="en">
A 3.5mm mono 3.5mm jack connector for panel mounting.
Customers who bought this product also bought:
More info
Plug or unplug audio from your project with this convenient panel-mount audio jack. This is a mono plug with a disconnect pin to obtain a grounding pin, a left tip pin and a pin that will be disconnected when a plug is inserted. You can use any 3.5 mm audio cable with this jack jack.

Each connector is supplied with two soldering eyes and a hexagonal nut for panel mounting. They are made entirely of metal with phenolic paper spacers.

The 3.5 mm connectors must not be used only for audio! They make excellent general purpose connectors where you need a cheap and cheap common ground wire, signal wire and cables. For example, in the field of accessibility technology, they are often used to connect low voltage buttons or actuators.