Analog Potentiometer Volume Adjustable TRRS Headset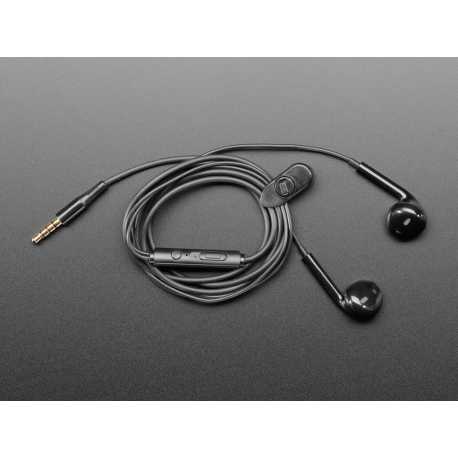 Analog Potentiometer Volume Adjustable TRRS Headset
ADA 3959
data-lang="en">
A TRRS headset with analog volume control.
More info
Most modern headphones are purely digital - with three volume control buttons in line with the cable. These headphones are interesting in that they are equipped with a potentiometer for adjusting the analog volume. Perfect for electronic projects that do not have volume control or for phones that do not know how to use the digital buttons. There is a button on the headset, often used for'pause' or'mute' - when pressed, it grounds the microphone pin.

These headphones are the perfect accessory for your FONA - they have been tested to work with our modules - but can be used with any iOS or Android device that uses TRRS pinout.

The earpieces themselves measure 16 mm in diameter with a cable 46 inches long. They are equipped with a standard 3.5 mm headphone plug, a convenient volume control box and a folder clip.

Technical details

Helmet diameter: 16mm /.63".
Overall length: 116.8cm / 3.8''.