Speaker - 40mm Diameter - 4 Ohm 3 Watt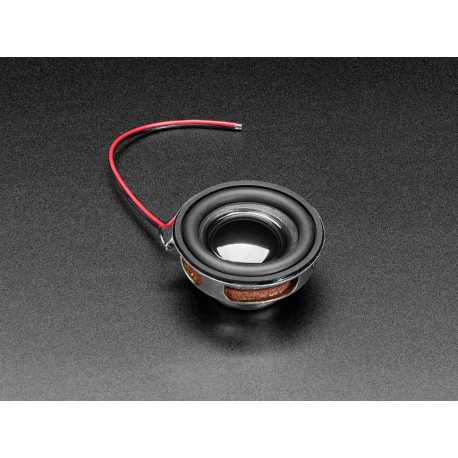 Speaker - 40mm Diameter - 4 Ohm 3 Watt
ADA 3968
data-lang="en">
A speaker with a diameter of 40mm 4 ohm 3 watt.
Customers who bought this product also bought:
More info
Listen to the good news! This speaker is an excellent complement to any audio project where you need an impedance of 4 ohms and a power of 3 W or less.

With a diameter of 40 mm, this speaker is the size of a bite and comes with two long color-coded wires to solder or connect to a breadboard!
Features and characteristics
Weight: 27.3g
Overall diameter: 40mm
Height: 20mm
Wire length: about 9cm