Vertical Breadboard-Friendly 3.5mm Mono Headphone Jack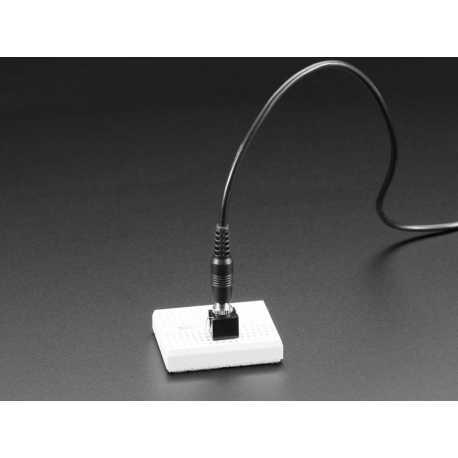 Vertical Breadboard-Friendly 3.5mm Mono Headphone Jack
ADA 4031
data-lang="en">
An audio jack to add a mono earphone to your project.
Customers who bought this product also bought:
More info
Listen to audio in or out of your project with this very practical and breadboard friendly audio jack. This is a mono plug with a disconnect pin to obtain a grounding pin, a left channel pin and a pin that will be disconnected when a plug is inserted. You can use any 3.5 mm audio cable with this jack jack. The pins are spaced 0.1" apart so that it connects very securely (and vertically!) to a breadboard, perma-proto or hole plate. Works best if soldered on a perforated card, but works in a breadboard.
Technical details
Dimensions: 18 x 13.5 x 9mm

Product weight : 1.0g / 0.0oz
Accessories
An adapter jack 3.5 mm 4 pole TRRS to terminal block screw 4 points.

A Jack 3.5 mm TRRS male plug 4-pole to achieve your audio cables...

A 3.5mm Jack TRS connector for mounting on a box or panel.