On-OFF touch switch pre-wired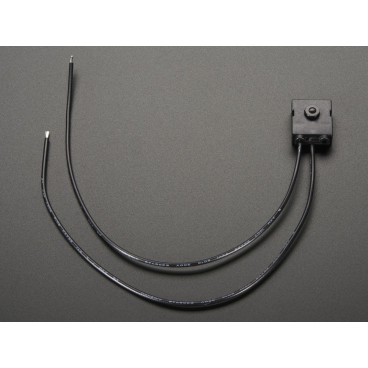 On-OFF touch switch pre-wired
ADA 1092
data-lang="en">
A small touch On-OFF switch pre-wired for your projects e-textiles.
Customers who bought this product also bought:
More info
Description
Press once to turn it on, press again to turn it off! This small clickable intrrupteur is perfect to switch a power or perform a change of State with a simple click. We love this product because it is easily integrable in a seam to power your e-textile projects. You can switch up to 14V and 2A.
Features
Cable length: 190mm / 7.5 "
Body size: 16mm x 15mm x 6mm / 0.6 "x 0.6" x 0.2 "
Weight: 4.4 g
Accessories
This module is a simple push button to control a switch mode supply.