2-Way 2.1mm DC Barrel Jack Splitter Squid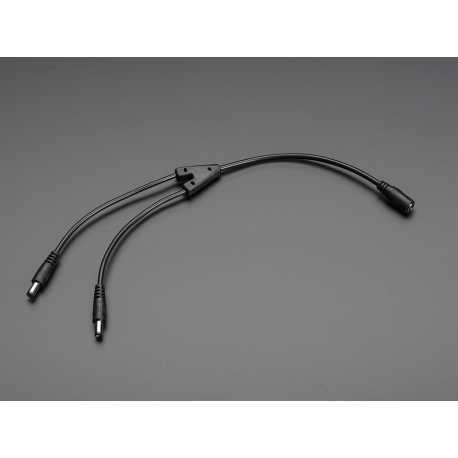 2-Way 2.1mm DC Barrel Jack Splitter Squid
ADA 1351
data-lang="en">
A cable to double your power supply in 2.1mm power jack
Customers who bought this product also bought:
More info
Description
Double your power adapters with this simple, two-way power outlet divider. Simply plug a standard 5.5 mm/2.1 mm plug into one end and here are two identical plugs to use! We love the robust molding on these adapters, and they are very practical when you have a project with multiple pluggable peripherals.
Features
Weight: 21.2g
Total length: ~300mm / ~12".
Male cable length: 171mm / 6.7".
Maximum width: 19mm /. 75".
Cable on plug side 24AWG. The connector side cables are 24AWG.