Storage box with 10 modular compartments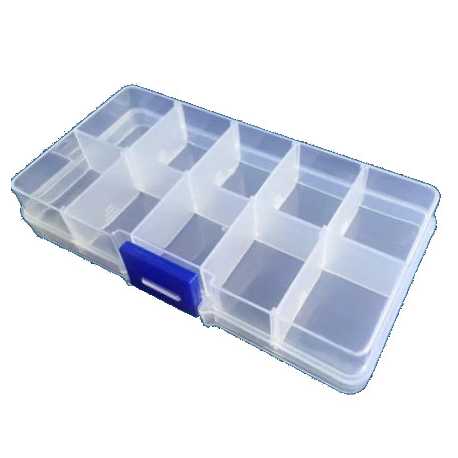 Storage box with 10 modular compartments
SGX-BOX-001
data-lang="en">
A storage box with 10 compartments to organize your components.
Estimation de livraison entre le 04/10/2022 et le 06/10/2022
Colissimo Domicile - sans signature

A partir de: 5,45 €
Customers who bought this product also bought:
More info
This plastic box has 10 compartments, it is possible to reduce the number of compartments by removing the separators, the central separation is not removable. It will be ideal for storing your electronic components.
Features and characteristics
Dimension: 62mmx125mmx125mmx22mm
Weight: 25g
Accessories
One box storage with 5 compartments to organize your components and modules.

Un boite à Lunch aux couleurs d'Adafruit !