Box camera Raspberry PI with mounting Tripod 1.4 "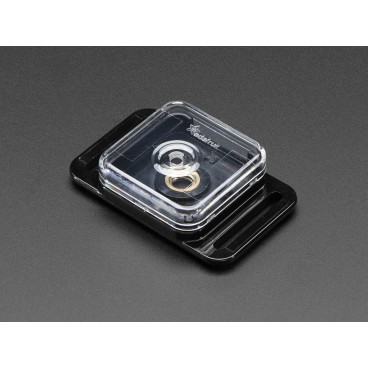 Customers who bought this product also bought:
More info
Descritption
This is a classic case for camera Raspberry PI with a black background and a transparent cover. the case is minimalist to take as little space as possible, it ets constiue 2-piece polycarbonate which assembles between them. This box will allow to protect your camera and it works with V1 and V2 version cameras.
This case was designed by Mike Doell, it is robust to share the use of a quality polycarbonate and super glossy. It has a narrow for the slick flex and a hole for the lens in order to not distort the picture.
On the side, we find two notches in order to attach a strip of scratch, the tape or other.
On the bottom, we find a nut type Tripod 1.4 ", attention in order to keep the thinner case possible, it comes to an end nut, it will be vigilant in order to not use a long screw.
Features
Size: 50.0 mm x 31.0 mm x 12.8 mm / 2.0 "x 1.2" x 0.5 "
Weight: 7.5 g / 0.3 oz
Accessories
Cable Flex to deport the camera of the raspberry PI to 610 mm.

The official camera 8MP V2 infrared for cards Raspberry PI module.