3 in 1 Camera Lens Set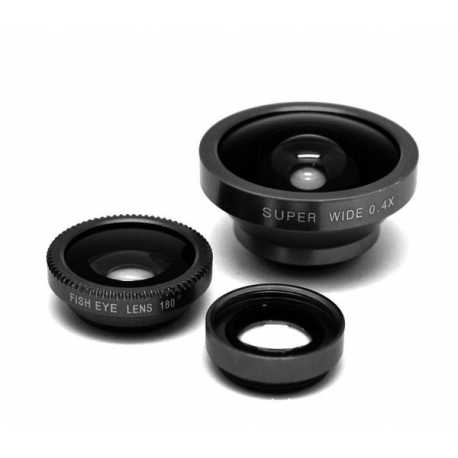 3 in 1 Camera Lens Set
CAM001
data-lang="en">
Customers who bought this product also bought:
More info
Wide angle, fisheye and macro, this lens set has it all. This is the perfect accessory for your Raspberry Pi camera module (or phone!).

This lens kit means you can use your camera module in many exciting ways:

Wide-angle lens: Ideal for capturing landscape and night sky photos.
Macro: Beautiful close-up images of anything from insects to PCBs.
Fish-eye: Security systems and 180° FOV plans.

Each lens is screwed into the clip which fits perfectly to your camera module.

Attention: at the reception of the kit, the fisheye lens is already screwed on the macro lens!
Accessories
The official camera 8MP V2 infrared for cards Raspberry PI module.