-Mono - speakers 3W 4ohms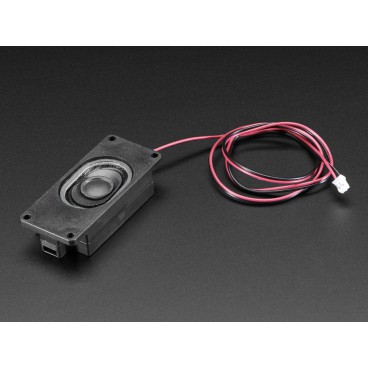 -Mono - speakers 3W 4ohms
ADA 3351
data-lang="en">
A small speaker for your audio editing.
Customers who bought this product also bought:
More info
Description
This speakers of 2.8 "x 1, 2" is ideal for ideal to add sound to your projects. It has an impedance of 4 ohms with 3W of power. We particularly like this speaker because it is compact and have a good sound reproduction. The speaker has a compatible connector JST - PS 2 points at the end of the cable.
Features
weight: 25g
Dimensions: 30mm x 70mm x 17mm / 1.2 "x 2.8" x. 7 "
the cable measures 22.5 "long"
Diameter of 3.4 mm mounting holes
Editing rectangle: 24mm x 63mm