SMT uFL antenna connector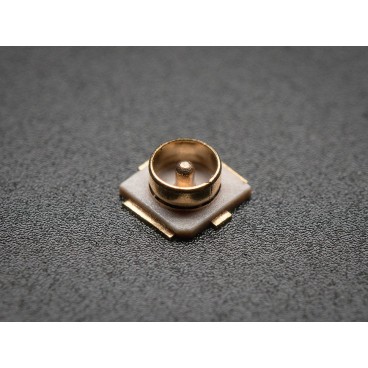 SMT uFL antenna connector
ADA 1661
data-lang="en">
A small connector uFL weldable surface for your RF assemblies.
Estimation de livraison entre le 10/08/2022 et le 12/08/2022
Colissimo Domicile - sans signature

A partir de: 5,45 €
Customers who bought this product also bought:
More info
Description
A uFL antenna connector is a very small weldable piece on the surface used when an EN antenna is required and you do not want to use a bigger antenna SMA connector. This product is often used on the Adafruit GPS and WiFi cards. This compomposant is weldable on the surface, but it is not too complicated to be welded by hand it will take just to pay attention to its orientation because only a pad is connected to the antenna.
Accessories
Cable RP - SMA adaptation to uFL - u.FL - IPX-IPEX-RF

Cable to adapt SMA to uFL - u.FL - IPX-IPEX-RF

A mini WiFi antenna with connector uFL.