Ball Caster with ball Metal 3/4 "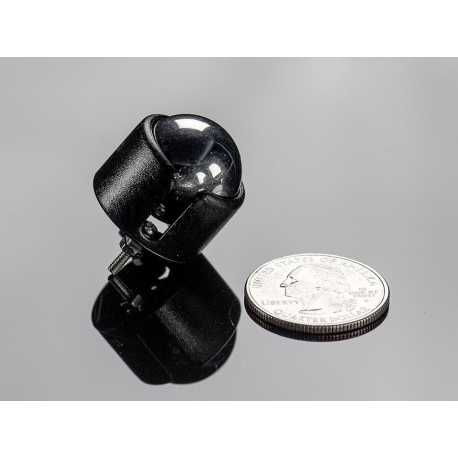 Customers who bought this product also bought:
More info
Description
Roll your robot with this durable and smooth metal ball roulette. The size is perfect, not too big, not too small and has a gentle movement. This product is also very easy to fix with two screws (with the supplied screws) holders that allow you to attach it to any material up to 5 mm thickness.
This product is recommended to equip a robot of less than 1 kg.
Features
Weight: 31 g
Total height of 0.825 "/ 20.1 mm."
"The metal ball diameter: 3/4"
Diameter of the plastic case: 0,875 in. / 22.1 mm
Two mounting screws, separated by 0.6 "/ 15.25 mm"
Accessories
An ideal wheel for mounted servo motor.

A Servo Motor has rotating continues to move your robot.