Wheel for servo motor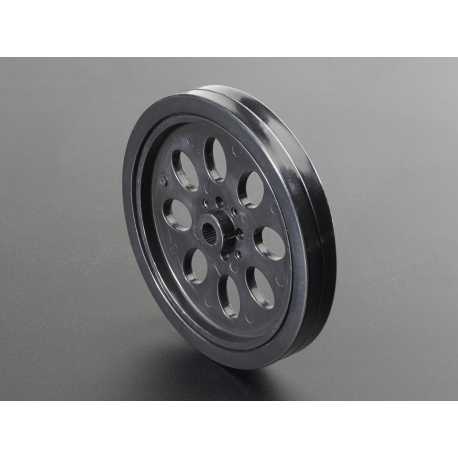 Wheel for servo motor
ADA 167
data-lang="en">
An ideal wheel for mounted servo motor.
Customers who bought this product also bought:
More info
Description
With a specially designed cutting wheel plastic to allow the attachment to a continuous rotation servo. Ideal for roll your robot. Each wheel has a fairly robust rubber tire. Rubberband tires properly also.
See Datasheet for dimensions.
Accessories
A pivoting support wheel at 360 ° for your robotic projects.

A small round frame of robot with two wheel drive and motor.