mBot add-on Pack - Servo Pack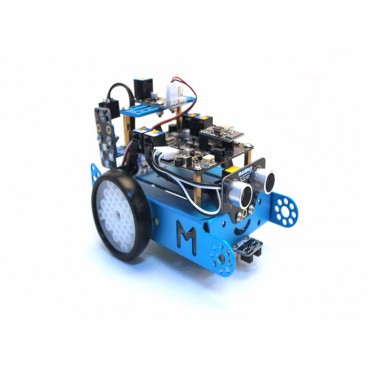 Customers who bought this product also bought:
More info
Descritption
What is the "mBot servo pack"?

The "mBot servo pack" is a 3-in-1 pack based on mBot. You can build "Dancing Cat", "Cat Head-Shaking" and "Light-Emitting Cat" with the mBot robot and the components of this pack.

The "mBot servo pack" makes mBot more lively and pleasant, which is beneficial for children's creativity thought.

The first cat: Dancing Cat

Dance, cat, dance, music,

Waving a small claw, calling you at home.

The second cat: cat head-shaking

Look around you with his big eyes.

Cute, lively and joyful.

The third cat: Light-Emitting Cat

A cute cat lights up your life.

Light punches the darkness.

It is brighter to the Sun.
Example: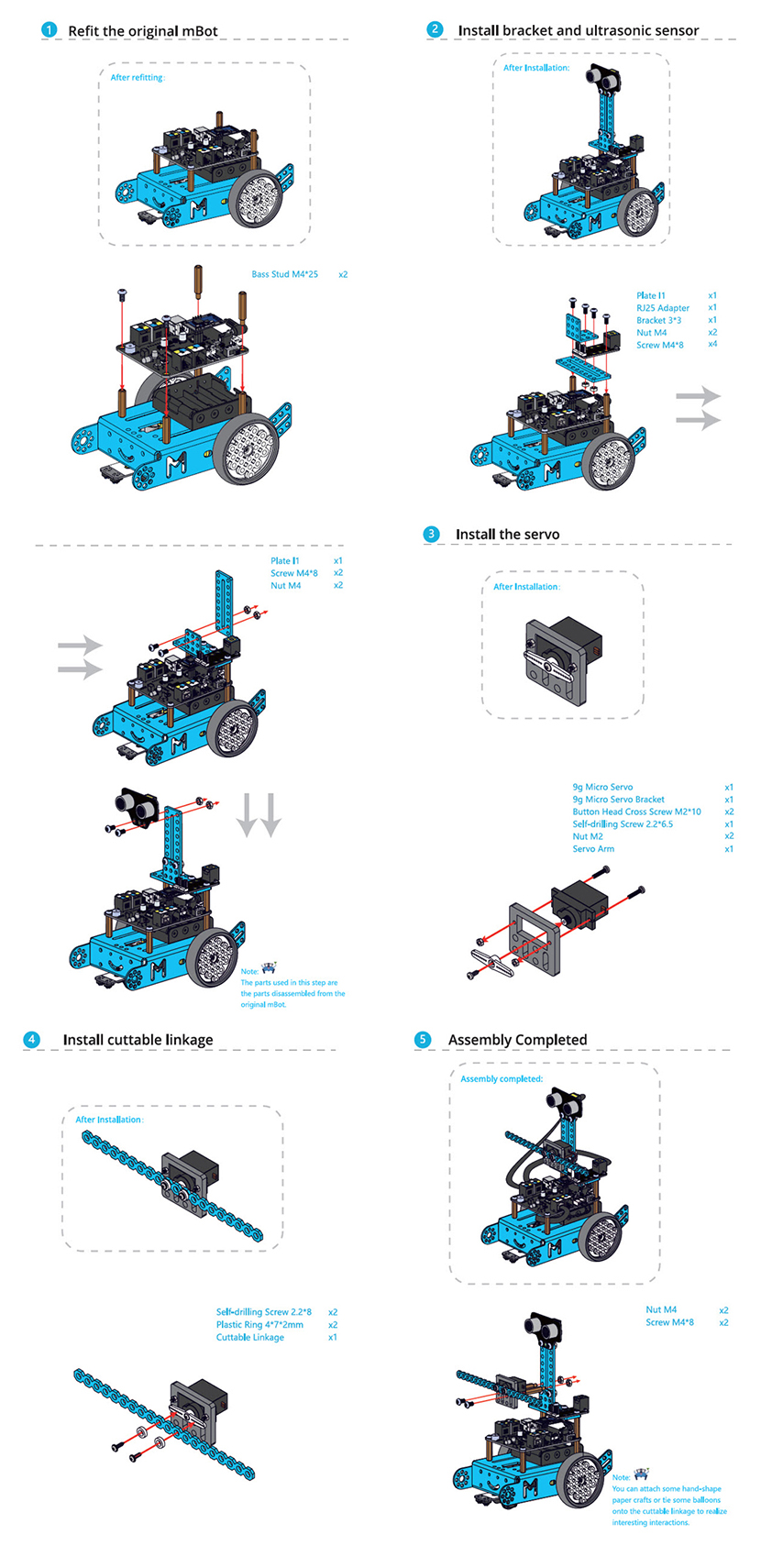 Features
Model
mBot Servo Pack
Type
Expansion pack
Weight
235g (8.29 oz)
size of packaging
(Length × width × height)
100 × 60 × 150mm
Eleemnts to pack lists
4 × colonettes M4 * 25
20 × screws M4 * 8
10 × nut M4
2 × 6P6C Cable - 20 cm-black
2 x plastic washers
1 × 9 g Servo
1 × RGB - LED V1.1
1 × RJ25 adapter
2 × Bracket 3 * 3
2 × I1 plate - blue
1 × key M5 + M7
4 × cuttable linkage (blue)