Straight potentiometer - Grove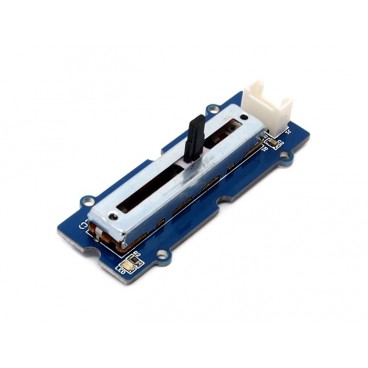 Straight potentiometer - Grove
101020036
data-lang="en">
This Grove module allows to use a straight slider easily...
Estimation de livraison entre le 23/05/2022 et le 25/05/2022
Colissimo Domicile - sans signature

A partir de: 5,45 €
Customers who bought this product also bought:
More info
Description
This Grove module uses a straight potentiometer? to produce an analog voltage between 0V and 5V.
The potentiometer used is 10 k? in order to reduce the current flushes.
This module composts a LED it is possible to drive to see a State or a threshold of the potentiometer.
The grove standard cable is provided with this module.?
Features
Compatible interface Grove
Resistance: 10 k?
Debate length: 30mm
Documentation
Documentation of the rectilinear potentiometer? Grove: Grove - Slide Potentiometer