Touch button with ball metal 6mm - Pack of 10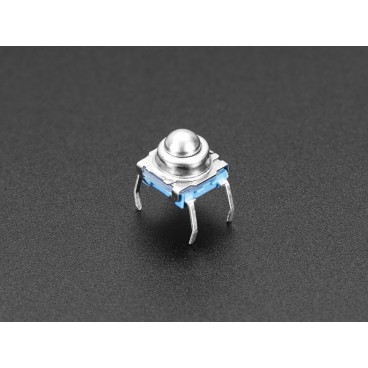 Touch button with ball metal 6mm - Pack of 10
ADA 3347
data-lang="en">
A pack of 10 buttons with metal ball.
Customers who bought this product also bought:
More info
Description
Add metal elegance to your project with this pack of 10 touch buttons with metal ball. They diposent to a beautiful shine style industrial for them with light blue below. Not only are they beautiful, but they are also good if you have an actuator that will push the button with an angle.
The small switches are the "buttons" standard on electronic projects. They can be used on a PCB, but also on a bredaboard. Contacts are normally open (disconnected) and when the button is pressed, they are temporarily closed.
Features
Dimensions: 10.5 x 7.2 x 7.2 mm mm mm / 0.4 "x 0.3" x 0.3 "
Weight: 0.4 g / 0.0 oz
Accessories
A batch of 5 push buttons ideal for action

A batch of 20 push buttons 6mm miniatures