Potentiometer 10 K Mount Panel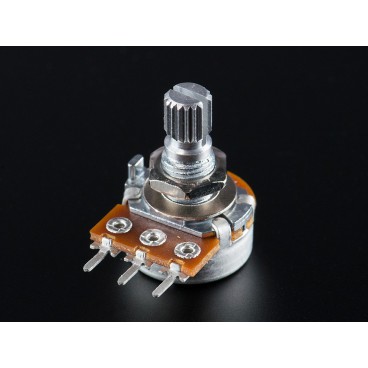 Customers who bought this product also bought:
More info
Description
The potentiometer is an electronic component whose resistance is variable with a rotating axis. This potentiometer bit both be mounted on a Panel, but also on a breadbord thanks its pines spaced 2.54 mm. A prototyping done again, it is possible to fix it on a panel or a bitch housing to its support to screw.
Features:
Value: linear 10kΩ
Lifespan: 100000 cycles
Body size: 16mm
Race: 300 °
Arrest force: 6.5 kg/cm
Rotational force: 0.036 to 0.09 kg/cm
Accessories
A knob or button for potentiometer with Mark white on black background.