Lot of 12 to connector male Alligator Clip adapters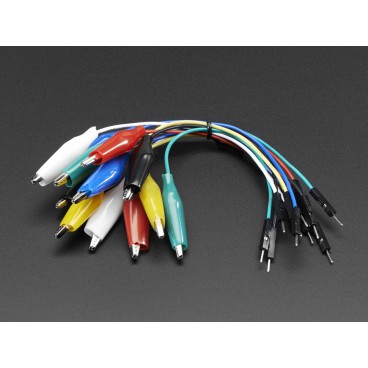 Customers who bought this product also bought:
More info
Description
For prototyping with surfaces or non-standard selements, these cables will become your best friend. They diposent on one end of an alligator clip and the other a perfect premium male connector to the breadboard.
You can easily connect with modules Flora, Gemma, or even a banana to prototype with vtre breadboard. They are sold in sets of 12 with 6 different colors:
12 cables with different colors with crocodile and end Connector clip.
2 cables of each color: black, red, white, green, blue and yellow.
24 AWG
Features
Total weight: 25g / 0.89 oz
Total length: 150mm / 6 "