Lot of 12 cables with crocodile 381mm clips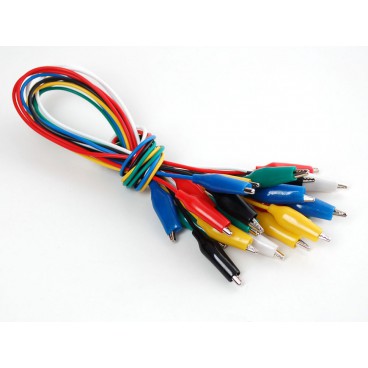 Lot of 12 cables with crocodile 381mm clips
ADA 1008
data-lang="en">
A lot of 12 cables with crocodile clips ideal for temporary fixtures.
Estimation de livraison entre le 01/12/2022 et le 03/12/2022
Colissimo Domicile - sans signature

A partir de: 5,45 €
Customers who bought this product also bought:
More info
Description
Connect your test fixtures without realizing the lower welding with this batch of 12 cables with Alligator Clip type caps. The cables are provided by set of 12 with 6 distinct colors and each end is fitted with a crocodile clip.
These cables are practical in addition to a multimeter for keeping a connection electric all-in-grdant hands free.
Features
Set of 12 pieces, color coded with crocodile clips ends vinyl.
Contains two of each color: black, red, white, green, blue and yellow.
Copper 22AWG wire
Length: 381 mm