Conductive fiber - 20 um 10g stainless steel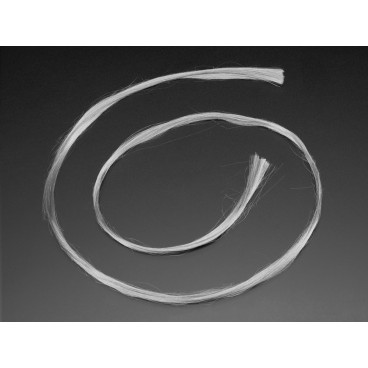 Customers who bought this product also bought:
More info
Description
This conductive fiber is very interesting! It is ideal for felting, but it can also be made into thread if do this it person. Several epaisseus of fibers have been tested, and it turns out than 20 µm ideal to work with ets. Simply 0.2 g of this fibre to achieve one touch button for your clothes.
It is also possible to perform a kind of pressure sensor because this fiber becomes more or less resistive if you press the fibres together. To a better result, combine this fiber with another fiber of type natural.
Accessories
Mackey Mackey allows to turn any object into interactive controller.

The smaller version of the map Adafruit FLORA ATTiny85-based

An Arduino compatible card to achieve e-textiles made from ATMega32U4.