Dust collector PM2.5 DSM501A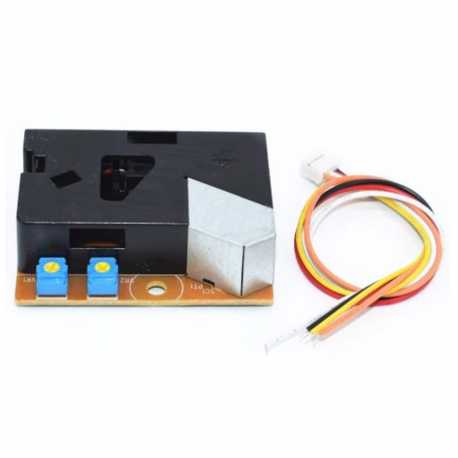 Dust collector PM2.5 DSM501A
SGK-DSM501A
data-lang="en">
A sensor to measure dust in the air.
Estimation de livraison entre le 27/01/2020 et le 28/01/2020
La Poste - So Colissimo

A partir de: 4,80 €
Customers who bought this product also bought:
More info
The DSM501A dust collector module is compact and economical for a particle density sensor.
Quantitative measurement of particles according to the particle counter principle.
A Fine particle with a diameter greater than one micron could be detected with high sensitivity.
The indoor heating system provides the air intake.
One control contact and two output contacts.
The DSM501A consists of:
Light-emitting diode (LED) lamp
Detector
Signal amplifier circuit
Output control circuit 1
Output control circuit 2
Heating circuit
Feature
Operating voltage: DC 5.0 (plus and minus 0.5 v)
Model output: PWM
Operating current (Max): 90mA
Humidity range: Storage Conditions 0-99% RH
Humidity range: Working conditions 0-95% RH
Temperature range: Storage Conditions -20 to 80 degrees
Temperature range: Working Conditions-20 to 60 degrees
Code arduino