2 x AA Battery Holder with Premium Jumper Header Wires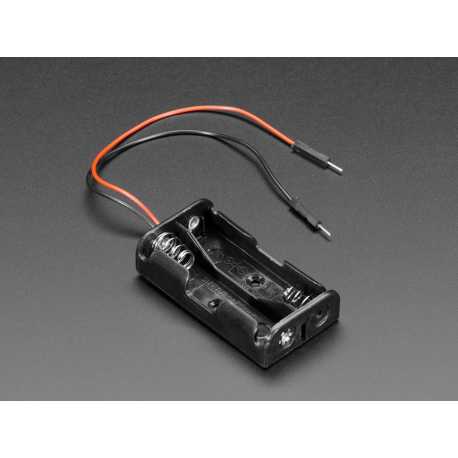 2 x AA Battery Holder with Premium Jumper Header Wires
ADA 3858
data-lang="en">
A 2XAA battery pack ideal for breadboard.
Customers who bought this product also bought:
More info
We have batteries for all kinds of projects! And here you are. The latest addition in black: 2XAA battery holder with wires and male pins. What's so special about them? Well, you can connect them directly to a breadboard! No need to fight with those skinny, bare wires we're used to having. Of course, you can always solder them on a printed circuit board.
Use with any alkaline or rechargeable batteries for about 2.5V to 3V output

AA batteries are not included, but we have many options in store!

Technical details

Dimensions: 58 x 32 x 15mm / 2.2 x 1.2 x 0.6"
Wire Length: 165mm / ~6.5"
Weight: 7g