Arcade Button and Switch Quick-Connect Wires - 0.25" (10-pack)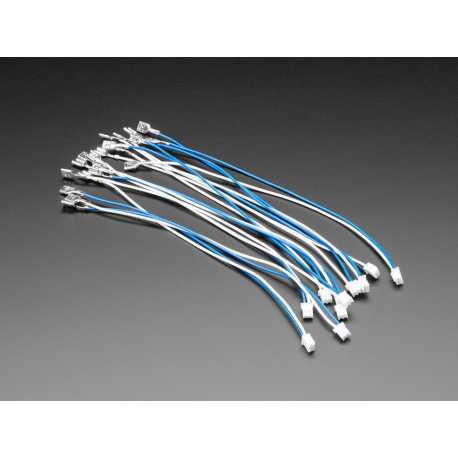 Arcade Button and Switch Quick-Connect Wires - 0.25" (10-pack)
ADA 3838
data-lang="en">
A quick connection kit for 0.25" arcade button
Customers who bought this product also bought:
More info
This quick connect kit allows you to quickly wire our arcade or metal style buttons. Each wire comes in pairs with two 0.25" quick couplings pre-set. The wires are wired together on a 2.5 mm 2-pin JST connector. This connector will fit in 0.1" headers, so it is compatible with bredboards or you can insert two wires into the end. Of course, you can cut it too if it's useless.
Wire length (including connectors): 215mm / ~8.5"