Micro-Switch hand switch three contacts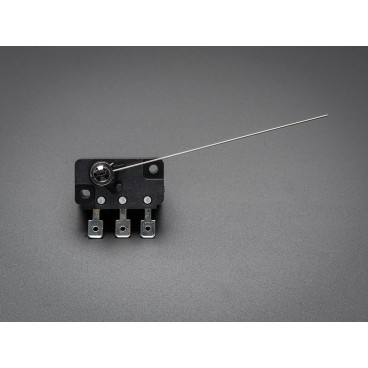 Micro-Switch hand switch three contacts
ADA 820
data-lang="en">
A micro-switch with needles to make limit switches or other switches.
Customers who bought this product also bought:
More info
Description

Micro-switches are often used in arcade buttons and joysticks, but they are also used in mechatronic projects such as basic or end-of-travel sensors. They can be used as a "tactile" function (the click function is pleasant) or as a "contactor" (the contact is closed when pressed and opens when released).

This model has a 3 inch long needle. Often called "Coin Switch", this switch is used for coin detection. This switch is quite handy because you can twist the needle a little for a specific use.

iI is a basic mcro-switch for arcade and robotics. Recommended use is with 12VDC and 50mA max.