Cable Gland - Waterproof RJ-45 / Ethernet connector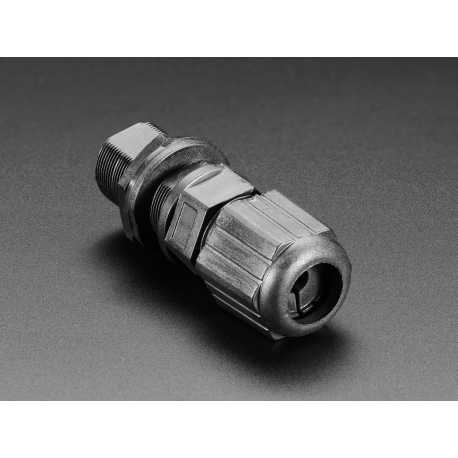 Cable Gland - Waterproof RJ-45 / Ethernet connector
ADA 827
data-lang="en">
A cable gland with RJ45 connector for your wet projects.
Customers who bought this product also bought:
More info
We have some waterproof and weatherproof items in the store, but once you have built a project, you will want to lock it up. But how do you keep a speaker weather and waterproof while tying cables for power, data or sensors? This is where the cable glands come in. By installing them on the cable, they adjust to form a gasket, keeping your project box inside away from the outside.

This cable gland is specially designed for RJ-45 cables, commonly called Ethernet or Cat-5 cables. This cable gland is designed to work with any existing Ethernet cable and works in two parts to allow attachment/detachment. First, install the dual plug part into the housing (this is the part on the left). It has two RJ-45 sockets. Then remove the cable gland and slide the Ethernet cable through it, first with the top nut, then the rubber seal, then the cable gland. Connect the cable and screw the first nut to fix it to the socket, then tighten the cable gland to complete the sealing.

Please note that if you have an Ethernet cable with an overmolded plug, the plug may interfere with the cable. you can cut the plug (carefully!) or use cables that do not have overmoulding.

Ethernet/RJ-45 cable not included, !
Waterproofness rating: IP67