Long 5 connectors male 1 X 16 extra 2.54 mm strip lot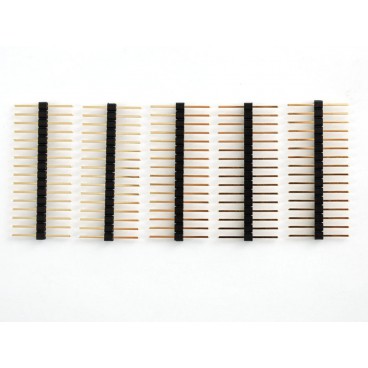 Long 5 connectors male 1 X 16 extra 2.54 mm strip lot
ADA 400
data-lang="en">
Lot of 5 connectors 16 points 1 X 16 extra-long walk from 2.54 mm.
Customers who bought this product also bought:
More info
This connector has two sides, long extra pine ideal to connect a female connector on a breadboard for example. Each Barrette has 16 pins on 2.54 mm pitch.
Sold in set of 5.
Accessories
A breadboard of medium size perfect for your temporary electronic assemblies.

Breadboard - Platinum test 830 contacts.

A keyboard matrix 12 ideal keys to achieve a digicode Arduino-based.