Cable Gland PG-9 size - 0.158" to 0.252" Cable Diameter - PG-7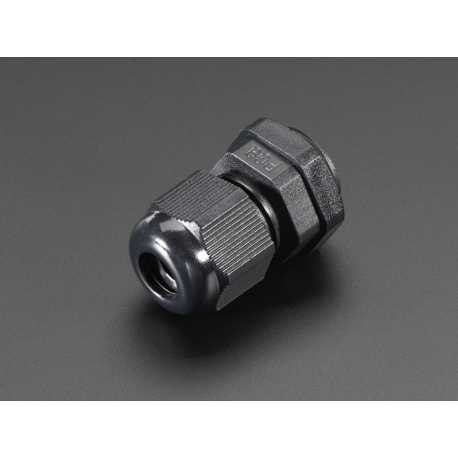 Cable Gland PG-9 size - 0.158" to 0.252" Cable Diameter - PG-7
ADA 761
data-lang="en">
A PG-9 size gland for your wetland projects.
Customers who bought this product also bought:
More info
We have some waterproof and weatherproof items, but once you have built a project, you will want to lock it up. But how do you keep a speaker weather and waterproof while connecting cables for power, data or sensors? This is where the cable glands come in. By installing them on the cable, they adjust to form a gasket, keeping your project inside away from the outside.

We have two sizes, size PG-9 is good for 0.158" - 0.252" diameter cables and this one, size PG-7, is good for 0.118" - 0.169" diameter cables. These two sizes are the most common for power and data cables, be sure to measure them to get the right size.
Accessories
A small case with transparent lid for your projects.

A large case with transparent lid for your projects.