Magnet - Rare Earth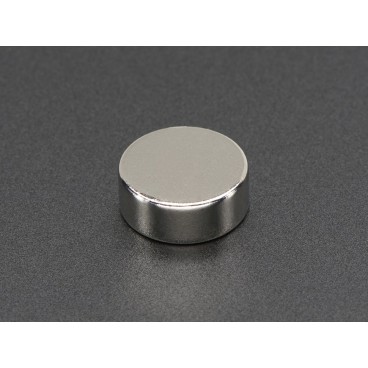 Magnet - Rare Earth
ADA 9
data-lang="en">
A magnet overkill "Rare Earth" for your Hall sensor.
Customers who bought this product also bought:
Sliding scale pricing
| Product | From (qty) | Price |
| --- | --- | --- |
| Magnet - Rare Earth | 10 | 2,70 € |
More info
Description
This "Rare Earth" magnet is super powerful, with a diameter of 1/2 "and 3/16" in height it will be ideal for your Hall sensor or any system requiring detection of magnetic field. The south polarity is indicated with a red line, and it has an aluminum envelope.
Features
Diameter: 12.7mm/0.5in
Height: 5mm / 0.2in
Weight: 4.68 grams
Accessories
This hall sensor to measure a current of ±5A.

This hall sensor to measure a change in magnetic field.

A hall to detect one sensor magnet.