Sensor a hall - Grove effect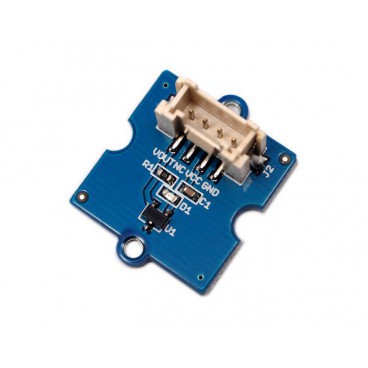 Customers who bought this product also bought:
More info
Description
The Hall - Grove sensor can measure a magnetic field. The output of the Hall sensor will switch from LOW to HIGH when that a magnetic field will be present perpendicular to the sensor, and when the threshold value is exceeded. It falls to LOW when the magnetic fields will move away.
Sold with a cable Grove.
Features
Compatible interface Grove

Size: 20 x 24mm
Accessories
The Arduino UNO card is the best seller from Arduino. Simple, effective and cheap.

Set of 5 cables of 50cm to connect the modules Grove.

Shield for Arduino board to connect very simple modules of the Grove range.