Hall effect sensor - US5881LUA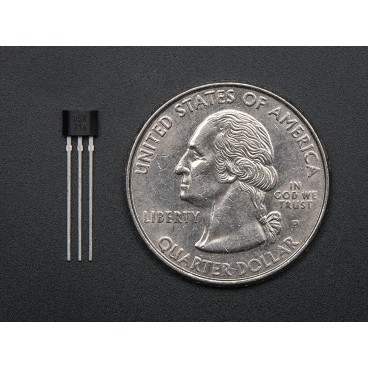 Hall effect sensor - US5881LUA
ADA 158
data-lang="en">
A hall to detect one sensor magnet.
Customers who bought this product also bought:
Sliding scale pricing
| Product | From (qty) | Price |
| --- | --- | --- |
| Hall effect sensor - US5881LUA | 10 | 2,16 € |
More info
Description
The hall effect sensors detcter when a magnet is nearby. They are used to make switches without contact/waterproof or rotary encoders.
It can be fed between 3, 5V and 24V. Power on pin 1, the mass on the pin 2 and wire pin 3 to a resistance of 10K pull-up until the power supply. When you approach a magnet of the Hall effect sensor, pin 3 will switch the mass, otherwise it will be to the supply voltage through the pull-up resistance.
Features
Length: 1.51mm/0.06in
Width: 4.08mm/0.16in
Height: 3.00mm/0.12in
Weight: 0.1g/0.004oz
Accessories
Sensor to detect a movement or shock type "TILT"