Slim Sticker-type GSM/Cellular Quad-Band Antenna - 3dBi - 200mm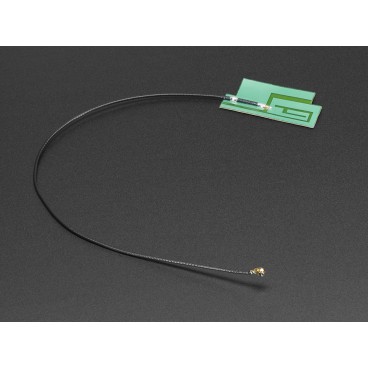 Customers who bought this product also bought:
More info
Description
It is a very fine cell antenna mini! With these 238mm of total length and its small cable of only 2mm in diameter, this GSM 3 dBi antenna is fine, compact and sensitive, with its 3 dBi gain. The antenna has a self-adhesive part to fix it easily on a case. She has at its end with a uFL connector, it is perfect for the project working on RF bands 850/900/1800/1900/2100, or any other cell module and GSM/GPRS.
Features
Cable length: 200 m/8 "
Antenna length: 38 mm/1,5 "
Total length: 238 mm/9,5 "
Weight: 1.2 g
Accessories
A small antenna SMA right angle for your GSM/GPRS applications.

A small card compatible Arduino dedicated to IoT with its GPRS connectivity