Pack of multicoloured thermoretractables gaines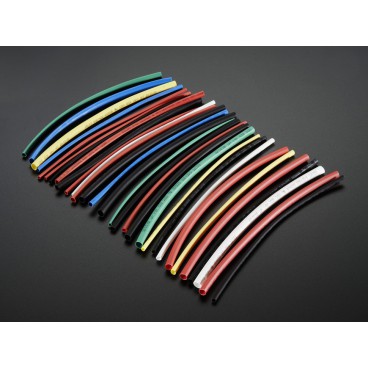 Customers who bought this product also bought:
More info
Description
It is a pack of 18 shrink composed of 3 different sizes:
6 X 3/32 "
6 X 1/8 "
6 X 3/16 "
The pack is composed of 6 different colors: red, blue, green, yellow, white and black.
Use:
Cut the sheath to length.
Insert around the cable or welding to protect.
Heat with blow guns, hot air or a heat gun up the temperature gradually.
Features:
Diameter:

3/32 ", 1/8" and 3/16 "

Material: polyolefin
Report of retraction: 2:1
Length: 6 "or 15mm
Accessories
Connectors scored for strip Arduino .

This wire dispenser is ideal for prototyping with 6 coils of wire of different colors.