Silicone Cover Stranded-Core Ribbon Cable - 4 Wires 1 Meter Long - 28AWG Black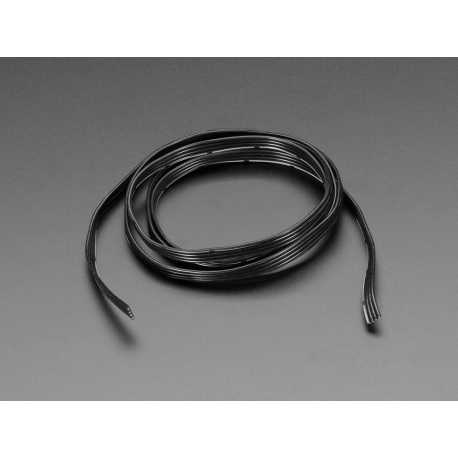 Silicone Cover Stranded-Core Ribbon Cable - 4 Wires 1 Meter Long - 28AWG Black
ADA 3891
data-lang="en">
A flat cable with 4 black wires and 1m long
Customers who bought this product also bought:
More info
For those who are fans of our silicone coated yarns, but who are always looking to improve their wiring set. We now have flat cables! They look like noodles in cuttlefish ink, but they're not. The silicone coated wire is super-flexible and soft, and it is also strong! Capable of withstanding up to 200°C and up to 600V, it will do the trick when PVC-covered wires deflate. We like this yarn for its flexibility and flexibility, which is why it is ideal for wear parts or projects that can withstand a lot of bending.

It is 1 meter of 4 x black wires, so you can pull and separate the number of wires you need. The wire is a 28AWG strand with an outside diameter of 1.2mm.

Technical details

Length: 1 meter / 39.3" Length: 1 meter
Outer diameter (single wire): 1.2mm
Rated voltage: 600V
Temperature range: -60ºC ~ 200ºC
Outer diameter tolerance: ±0.1 mm
Resistance: 220 Ω/Km

Product dimensions : 1,000.0 mm x 5.0 mm x 1.2 mm / 39.4" x 0.2" x 0.2" x 0.0" x 0.0

Product weight: 8.1g / 0.3oz
Accessories
This wire dispenser is ideal for prototyping with 6 coils of wire of different colors.