Downgrade GPIO for Raspberry ft cable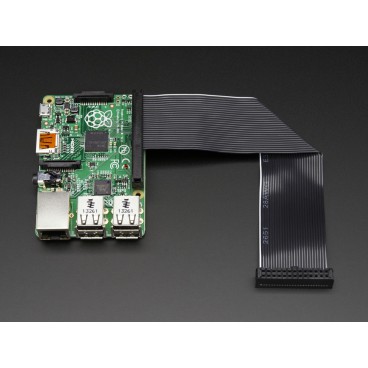 Customers who bought this product also bought:
More info
Description
At the output of the card Raspberry Model B +, the GPIO port went from 26 points to 40 points. However, the new format of the GPIO is compatible with the old.
This downgrade slick cable allows so use your editing for a GPIO 26 points with one card Raspberry Model B +.
This cable is compatible with the model Raspberry Model B +.
Pin 1 is marked with a white stripe on the cable.
Accessories
A batch of flexible son of sizes and different colours, ideal for the breadboards.

A breadboard of medium size perfect for your temporary electronic assemblies.

Breadboard - Platinum test 830 contacts.