Breakout battery CR1220 12mm with ON-OFF switch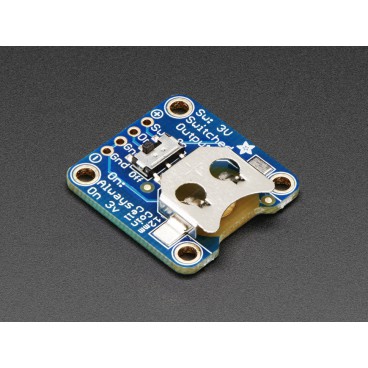 Customers who bought this product also bought:
More info
Description
Simple and effective, this map breakout with switch ON-OFF has support for CR1220 button cell battery and power supplies have been dispatched on a connector soldering at the end. Ideal for adding a power supply circuits low consumption or as backup for circuits RTC battery.
The card is sold assembled and tested with a connector male 4 points not welded.
Features
Dimensions: 125mm x 23mm x 1.5 mm / 1 "x 0.9" x 0.06 "

Distance between mounting holes: 18mm x 19.8 mm / 0.7 "x 0.78"

Weight: 2g
Accessories
CR1220 Lithium 3V button cell battery.

A map of breakout with a JST - PH 2 pins for the power connector.