Map 16 relay with opto input 3, 3V - 5V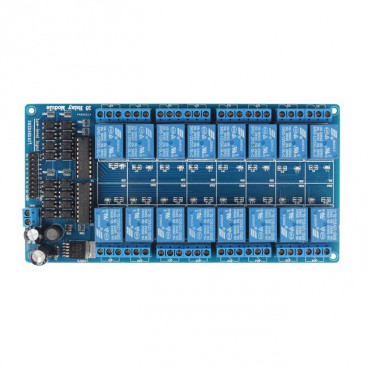 Customers who bought this product also bought:
More info
Description
This card is equipped with 16 relay able to switch 10A under 250V AC or DC 30V 10A. The crtes is supplied with 12 V DC is it has an input stage with opto-isolation and amplification by transistor to switch the relay. Opto-isolation to isolate supply the part the relay control input signals.
It is possible to fly from signals low 5V or 3, 3V as for example with a simple card Arduino or Raspberry PI. Each relay has also LED to indicated his State.
Accessories
A batch of flexible son of sizes and different colours, ideal for the breadboards.

Kit of 40 wires length 150mm with ends male and male premium