Grove Base Shield V2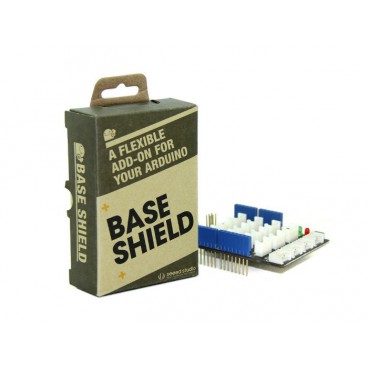 Customers who bought this product also bought:
More info
Description
This shield for Arduino board will allow you to connect very simply all modules of the Grove range. Each connector has two pins of power (VCC and GND) and two pine trees in signals.
You can find 8 connectors dedicated to the input/output digital including one for binding series, 4 connectors dedicated to analog and 4 entries connectors dedicated to the I2C connection.
A switch to select the voltage applied to VCC between 5V and 3V3 to make this compatible to most of Arduino or compatible card.
Features
Format: Arduino
Compatible: Grove
Documentation
Documentation of the basic shield V2 Grove: Grove-Base_Shield_V2