Solenoid valve G1/2 12V normally closed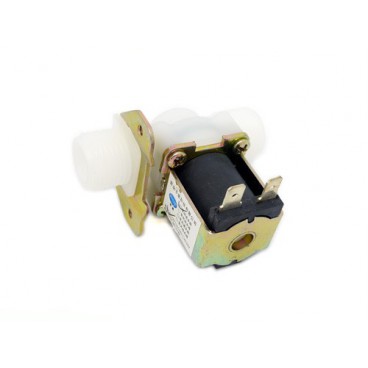 Customers who bought this product also bought:
More info
Description
This solenoid valve, which is normally closed to rest, works through 12V to a solenoid that operates the opening of the stream. It is ideal for your projects as the sprinklers, a wall of water, or any other project that requires a flow like water control.
Features
Working voltage: 12VDC
Max current: 450mA
Normally closed mode of functioning t:
"Size of input / output: G1 / 2"
Materials: nylon / stainless steel / Polyoxymethylene
Valve type: diaphragm valve (operated by servo)
Filter: filter entry in

stainless steel

Maximum operating temperature: 120 ° C
operating pressure range: 0.02 to 0.8 MPa
Expected life: 200,000 +.