IRF540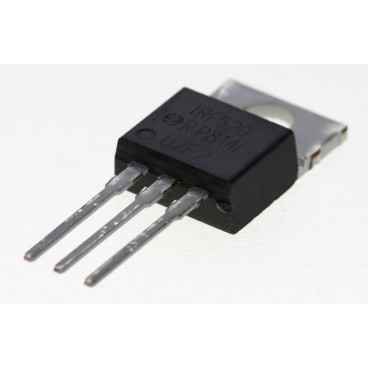 IRF540
SGK-TR001
data-lang="en">
IRF540 N Type MOSFET power transistor
Customers who bought this product also bought:
More info
The MOSFET will allow you to switch the power easily without risk of damage to the source.
Technical features:
Case: TO - 220
VDS: 100V
ID: 33A
RDS (ON): 0.044 ohms
Accessories
A batch of flexible son of sizes and different colours, ideal for the breadboards.

A breadboard of medium size perfect for your temporary electronic assemblies.

Breadboard - Platinum test 830 contacts.