Motion PIR - Grove sensor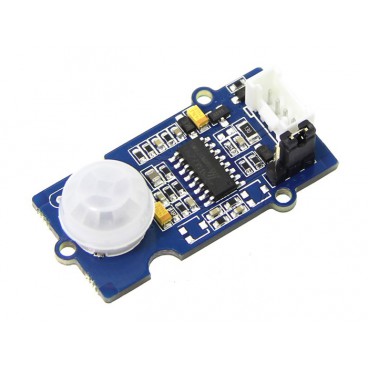 Customers who bought this product also bought:
More info
Description
The Grove motion sensor module will allow to detect the slightest movement nearby in order to activate the output GIS in a high State.
The field of detection is adjustable with a potentiometer (not included) up to 6 m and the response time can be adjusted between 0.3 s and 25 s also with a potentiometer (not included). It is necessary to weld potentiometers on the prints to dispose of these functions.
The grove standard cable is provided with this module.
Features
Compatible interface Grove
Power supply: 3V - 5V
Detection angle: 120 °
Max sensing distance: 6 m
Response time: s 0.3 to 25 s
Dimension: 20 mm x 40mm
Accuracy: 1.5 ° C
Documentation
Documentation of the Grove PIR motion sensor: Grove - PIR Motion Sensor