5V - 250V 7A relay module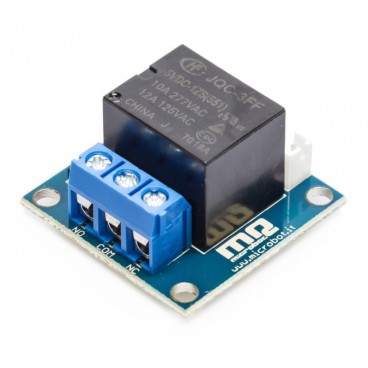 5V - 250V 7A relay module
MR009-001.2
data-lang="en">
Module controllable 5V relay to switch up to 25OV 7A.
Estimation de livraison entre le 04/10/2022 et le 06/10/2022
Colissimo Domicile - sans signature

A partir de: 5,45 €
Customers who bought this product also bought:
More info
Description
This relay module is ideal for switching a voltage up to 25OV ~ 7A.
This relay has of an optocoupler input to isolate completely the entrance to the exit.
A LED indicates the status of the relay and a free-wheeling diode is present in protection.
Sold welded.
Features
Consumption: 72mA 5V

Dimension: 30.5 mm x 30.5 mm x 20 mm
Accessories
Kit 40 wires length 150mm with ends male and female premium.