Buzzer 5V - Breadboard friendly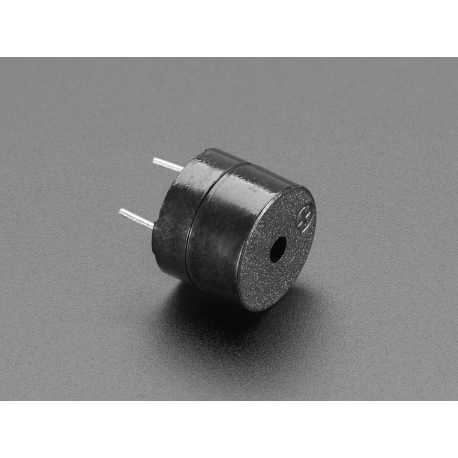 Buzzer 5V - Breadboard friendly
ADA 1536
data-lang="en">
A buzzer to add an alarm to your projects.
Customers who bought this product also bought:
More info
You want to hear a very loud noise? Apply 3V to 5V to this buzzer module and you will be rewarded with a 2KHz BEEEEEEEEEEEEEEEEEEEEEEEEEEEEEEEEEEEEEEEEEEEEEEEEEEEEEEEEEEEEEP.

Unlike a simple piezo, this buzzer does not need an AC signal. Inside is a piezo plus the driver circuit that makes it oscillate at 2KHz. On the one hand, this makes it an ideal tool for integration into projects, as you do not need an oscillating control signal. However, you cannot change the frequency.


Technical details

Dimensions (without pins): 12 mm diameter, 9.7 mm height.
The pins are 6 mm long and spaced 0.3" apart.
Accessories
Piezoelectric diaphragm with diameter 30mm which can be used in shock sensor or buzzer.

A small Buzzer type Piezo to add sound effects to your editing!