Micro HDMI - HDMI Cable - 1 meter - Official Raspberry Pi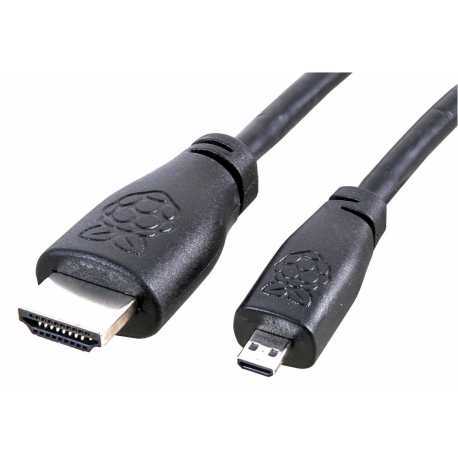 Customers who bought this product also bought:
More info
We now have in stock an official Pi Micro HDMI to HDMI cable with overmoulding and Pi logo! It has pretty molded handles for easy installation, and is 1 meter long. Perfect for use with your new Raspberry Pi 4 and to play with the dual screen configuration (you will need one per Micro HDMI port).

Please note that these molded connectors are a little larger than most conventional HDMI cables.