USB Audio Input/Output Dongle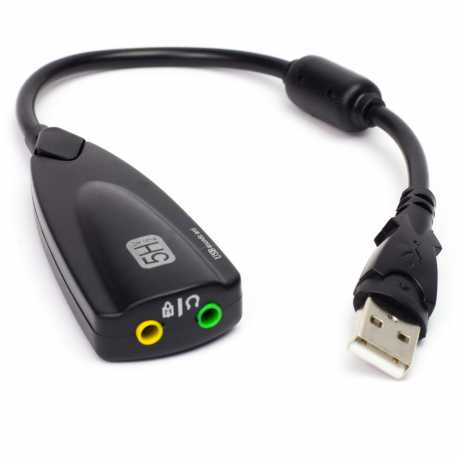 USB Audio Input/Output Dongle
ADP009
data-lang="en">
A USB dongle to easily add audio input and output.
Customers who bought this product also bought:
More info
This small USB dongle adds mono audio input and stereo output via USB (1.0). This is a cheap solution for audio input of your Raspberry Pi.

After testing a wide range of USB audio dongles, it is the winner thanks to its simplicity, low noise and artifacts, and absence of unnecessary buttons. The ferrite bead on the cable is a nice little extra.

Use of the

In Raspbian, this device should automatically appear in the audio control panel (go to the Raspberry Pi menu, then Preferences, then Audio Device Settings, and select USB PnP Sound Device).

We recommend providing a good signal at the input, as it does not provide gain/boost for passive microphones.

Once you are operational, record the audio input to your Pi in the terminal by typing :
arecord -D plughw:1 -f cd /tmp/recording.wav
Accessories
A very small USB microphone, ideal for Raspberry PI.