Mini fan 5V for Raspberry PI and other computers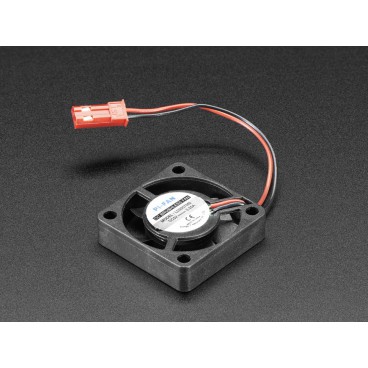 Mini fan 5V for Raspberry PI and other computers
ADA 3368
data-lang="en">
A mini 5V fan to cool your Raspberry PI
Customers who bought this product also bought:
More info
Description
Looking for a way to keep your Raspberry Pi in the fridge? Connect this mini cooling fan of 5V and avoid your Raspberry hard Pi does not overheat! Of course, it is also ideal for use with any small computer or FPGA or motor driver or anything that needs cooling.
Plug the fan directly on the your Raspberry Pi GPIO connector, as shown, for instant cooling! Place on top of your CPU of your raspberry Pi for him give an additional air flow.
Compatible with all computers Raspberry Pi, but particularly with the Pi 3 heated during intense calculations.
Note that you do not need a fan for your IP, because it will automatically adjust its speed to avoid overheating, it's only for people who want to run it at top speed for a long time.
Features
Power supply: 5V
Current: 0.2 A
Fan DC Brushless
Fan dimensions: 30mm x 30mm x 8mm
The wire length: 3.25 "/ 80mm"
Fan weight: 6.2 g / 0.22 oz
Mounting screws and nuts included
Accessories
A great heatsink for the Raspberry ft3.