Bolt-On Kit for Circuit Playground, micro:bit, Flora or Gemma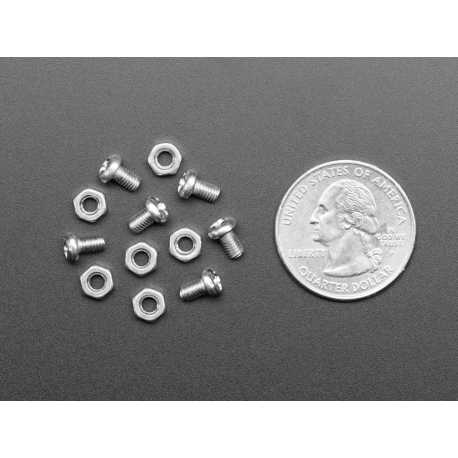 Bolt-On Kit for Circuit Playground, micro:bit, Flora or Gemma
ADA 4103
data-lang="en">
A set of bolts to connect to your Playground, micro:bit, Flora or Gemma cards
Customers who bought this product also bought:
More info
You have a Playground Express Circuit, and you want to connect wires to it to add LEDs or sensors or speakers? You can use our pretty crocodile clips, but they are a little cumbersome. If you are not quite ready to weld to your Playground Circuit, try this simple but effective bolt kit.

In this kit comes:

6 x 5 mm M3 screws made of 5 mm machined steel
6 hexagonal nuts M3 in galvanized steel

Their use is simple! Pass the screw through the large pads of your card, then wrap the thread you want to attach around it several times. Then screw the hexagonal nut to hold the wire against the contact. It is a compact kit, but no welding is required.

p.s. Works very well with classic Playground circuits, micro:bit's, Gemma M0 and Flora too!