Plastic Micro Servo Adapter for LEGO Cross - 16mm long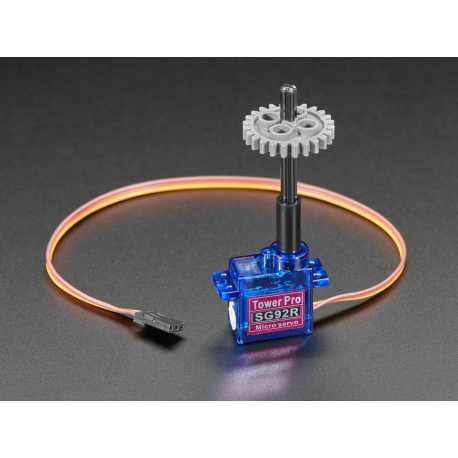 Plastic Micro Servo Adapter for LEGO Cross - 16mm long
ADA 4252
data-lang="en">
An adapter to add LEGO wheels to your servo motors.
Customers who bought this product also bought:
More info
Who doesn't love LEGO and compatible bricks? No one! No one! Except when you step on them by accident. There are so many mechanical things that we can do with these ubiquitous bricks, plates, gears and pulleys.

But what do you do when you want to add LEGO-compatible bricks and parts to your actuator arms and horns? This is the adapter you need! Simply push the end of the axle housing onto the shaft of your Micro Servo, and it is ready to adapt to standard LEGO compatible cross axle parts, including gears and wheels. It is so easy that we think it will allow many creative initiatives.

Delivered 1 x per order - only suitable for our Micro Servo SG92R ! There is no guarantee that it will fit all other types of servo flutes, and certainly not our standard servos.