LEGO compatible transverse axis for TT geared motor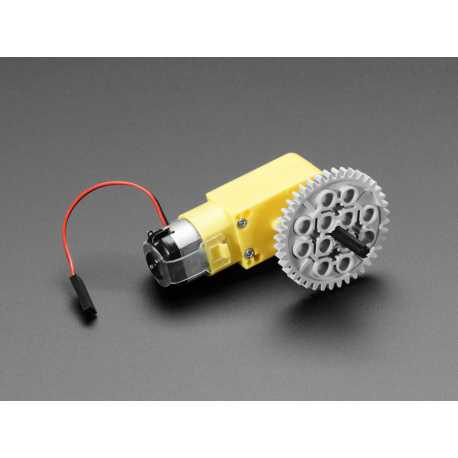 LEGO compatible transverse axis for TT geared motor
ADA 3810
data-lang="en">
A shaft that will enable LEGOs to be adapted to a TT type motor
Customers who bought this product also bought:
More info
Who doesn't love LEGO and compatible bricks? Nobody! Except when you accidentally step on it. There are so many mechanical things that we can do with these omnipresent bricks, plates, gears and pulleys.

This shaft will fit perfectly on a TT type gearmotor and will provide a LEGO compatible shaft, you will then be able to add your Lego parts on it and increase the possibilities of this handy motor's creativity.

Delivered individually per order. Does not include DC Gearbox "TT" motor.
Features
Shaft length: 34mm
Housing height: 8.2mm