DC Motor Plastic Mount - 130 Size - 20mm Diameter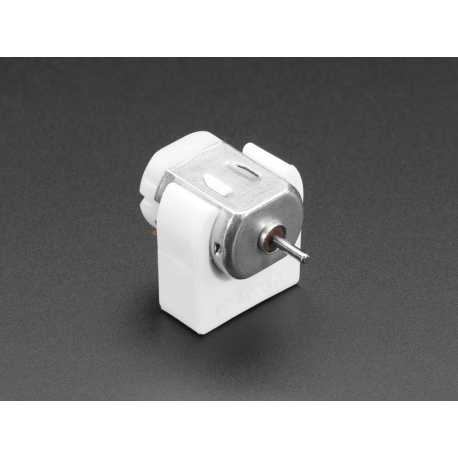 DC Motor Plastic Mount - 130 Size - 20mm Diameter
ADA 3843
data-lang="en">
A simple and efficient DC motor support.
Customers who bought this product also bought:
More info
We couldn't leave the monopoly to the "TT" type engines! If you use another type of motor, there is a good chance that it is a low cost direct current motor in the "Size 130". We stock them in store, they are the most basic engines, very cheap and easy to find worldwide.
Recreational DC motors are generally cheap and easy to use, but they can be difficult to mount on your project. There are no mounting holes, slots or tabs. That's where this little plastic helper comes in - the DC motor mount in size 130!
The plastic is just flexible enough, you can mount a 20 mm diameter DC motor inside, and it will grip it well. In the bottom, there is a hole for a screw M4 of more than 7mm.
Easy to use, works very well!
Overall dimensions: 26.5 x 25 x 11mm
Accessories
An engine to cournat continuous size 130 with a power supply between 4, 5V and 9V DC.