Transparent case for Arduino or Metro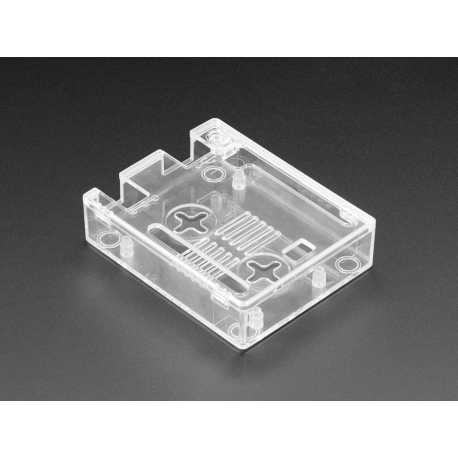 Transparent case for Arduino or Metro
SGK ADA 3597
data-lang="en">
A simple and effective case for your Arduino UNO card.
Customers who bought this product also bought:
More info
Description
This simple but effective case fits any "classic" Arduino shaped development board - we tested it with the Arduino UNO R3, Adafruit Metro and Adafruit Metro Express. It is transparent so that you can see all your LEDs and labels silk-screen printed. There are four small screws that you can use to fix the card and a few self-adhesive pads that go on the bottom. We like this type of case because it is profiled enough for shields to be installed on top. There's even a buoton to press the reset button!

Supplied in two parts with 4 screws and 4 self-adhesive pads.
Caractéristiques
Product Dimensions: 75.0mm x 60.0mm x 19.5mm / 3.0" x 2.4" x 0.8"
Product Weight: 23.2g / 0.8oz